Casey Grant hails from a military family, learning from her parents the love of flying and seeing the world at a young age. After thirty-five years as one of Delta's first African-American flight attendants, Ms. Grant has published an award-winning book, Stars in the Sky, which tells her journey and other African American pioneers in aviation, as they fought for their civil rights in the sky.
Stars and Beyond is an educational and interactive book of stories about African American pioneers in aviation. It honors their courage and determination that opened the doors to people of color to pursue careers in aviation.
Stars and Beyond -
Stories of Black Heroes in Aviation
"Stars in the Sky is an honest and entertaining account of integration in the ranks of commercial flight attendants. Casey Grant has done a great service by chronicling yet another victory in our ongoing march toward full civil rights and a level playing field." -U.S. Representative Marcia L. Fudge
Author Casey Grant continues to share the stories of her journey and empower the reader to do the same. The third book provides opportunities for young readers and history enthusiasts of all ages, to reach for the stars and make their dreams a reality.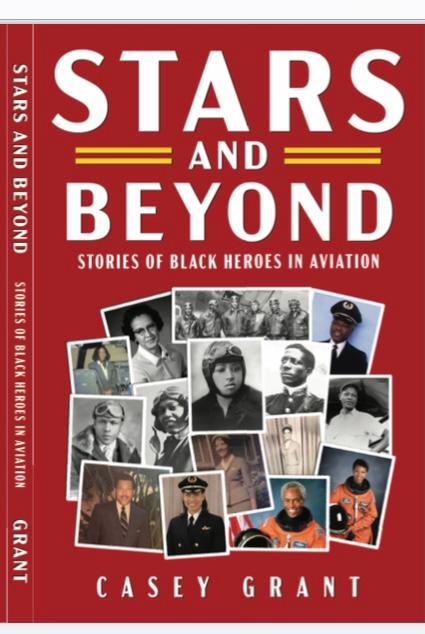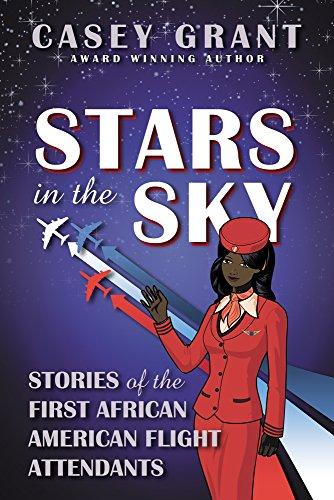 Stars and Beyond -
Color Your Way to Black Heroes in the Sky
All books can be purchased on Amazon, Kindle, and Barnes & Noble