Casey Grant hails from a military family, learning from her parents the love of flying and seeing the world at a young age. After thirty-five years as one of Delta's first African-American flight attendants,
Ms.Grant graduated from the Harrington College of Design in Chicago and opened her own design business-ECG Design Interiors. She is producer and host of The Fly Girl Show on blogtalkradio.com/TheFlyGirl10.
Please contact her for virtual speaking engagements.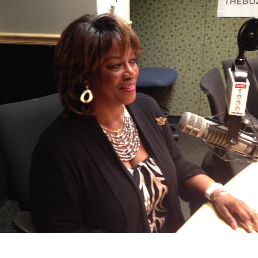 BlogTalkRadio.com/TheFlyGirl10
Please tune in every Wednesday at 11:00 a.m CST for THE Fly Girl Show.
Call in to particpate or add a comment to the live, exciting interview. Please feel free to listen to past interviews at your leisure.
Promise with certainty that you will meet special people of interest.

Call in number: 914-205-5326
Are you in the flight industry and also an entrepreneur?
Then, you've landed in the right place!
Welcome to MyOtherCareer.com where airline professionals take their side gigs to the financial cosmos.
Advertise on social media marketing network and promote your product and/or service to your hard working airline Compadres and our online community Business Associates.